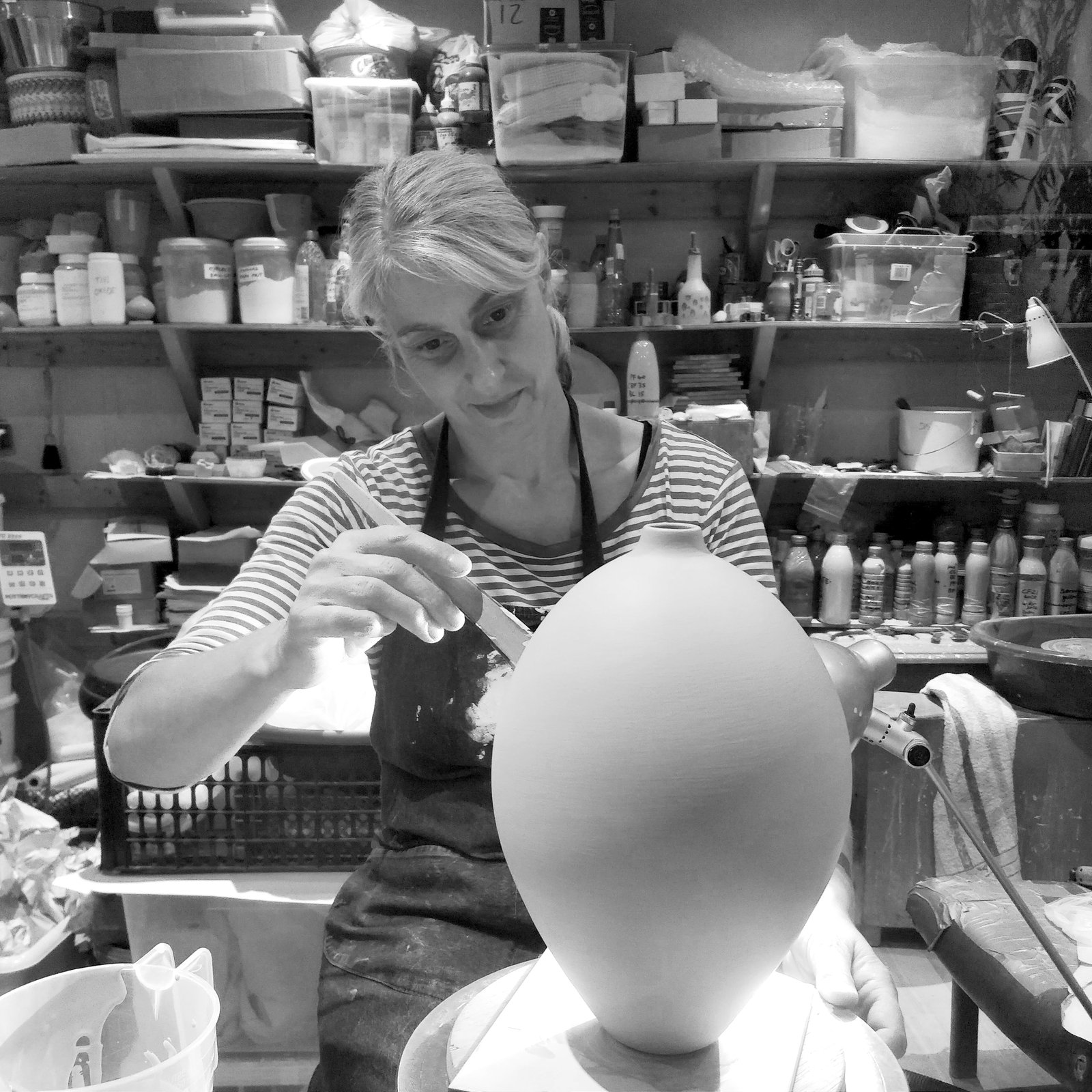 Georgie Gardiner studied Workshop Ceramics at Harrow from 1993-96. She ran her studio at The Chocolate Factory in Stoke Newington for ten years before moving to Surrey where she now has a garden studio. She is a professional member of the CPA.
Georgie creates distinctive bowls and vessels on her potters wheel. Each piece is unique, the decoration is cut from paper by hand and applied to the leather hard clay before adding layers of colour. The paper is then peeled back to reveal the bold graphic motifs before firing. Pieces are sanded to create a smooth tactile finish.
There are a variety of size and colours to suit any home. Commissions welcome.
Exhibitions
Art in Clay Farnham November 2020
CAL - Ceramic Art London 2020
VirtualCAL ceramicartlondon.com/exhibitors/
Gifted in Guildford - 7th-24th December 2019
Guildford House Gallery, 155 High St, Guildford, GU1 3AJ
Art in Clay, Farnham - November 2019
Earth and Fire, Nottingham - June 2019
Contemporary Ceramics, London - September-December 2018
Art in Clay, Farnham - November 2018
Earth and Fire, Nottingham - June 2018
Earth and Fire, Nottingham - June 2017


Galleries
Iona House, Oxford
New Ashgate Gallery, Farnham
Surrey Guild of Craftsman, Milford
Frivoli, Chiswick
The Crafts Centre, Leeds
Bell Fine Art, Winchester